Highlights of Research Day 2017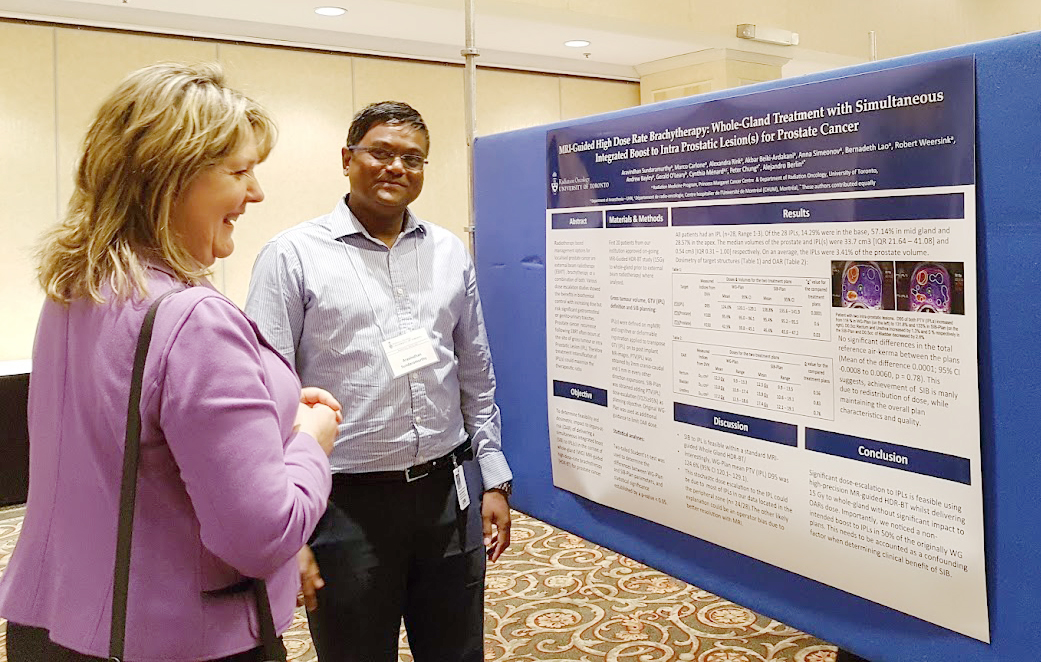 On April 21, 2017, UTDRO faculty and staff came out to support our trainees at the annual Research Day.
UTDRO trainees had an opportunity to present their research in front of their peers and supervisors; and the faculty had an opportunity to coach the trainees on their presentations.
Research Day started with a Keynote Talk by a previous UTDRO faculty member, Dr. Kristy Brock. Dr. Brock, who is a Professor at the University of Texas, MD Anderson Cancer Centre, gave a talk loaded with advice for trainees in radiation medicine.
Following Dr. Brock's inspiring talk, 14 trainees had the chance to present their research to the audience while 24 trainees had posters showcasing their research. In addition, trainees with posters participated in two Rapid Fire sessions that allowed them to pitch their research to the audience in one minute. The momentum and energy of the Rapid Fire sessions was a welcome addition to the program.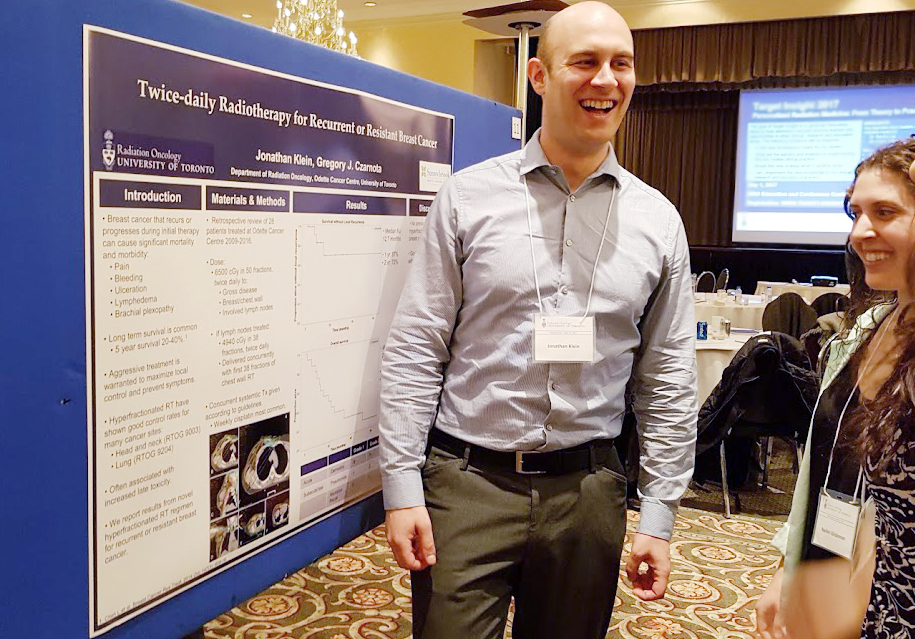 The podium presentations and posters were marked by UTDRO faculty members. Dr. Hany Soliman, Assistant Professor at UTDRO, was one of the markers. "The presentations were well-prepared," he said. "The research covered was broad, showing the wide diversity of interests and strengths of our residents and fellows."
UTDRO trainees presented on a wide range of themes including basic science, imaging, CANMEDs, outcome research, hypoxia, SBRT, radiomics. Faculty members appreciated the new research presented at Research Day. Dr. Fred Yoon, Lecturer at UTDRO, said, "For me, the highlight was learning about a potential medication for radiation fibrosis." 
Research Day 2017 showcased some of the excellent research that our trainees are involved in. Congratulations to all those who presented at Research Day.